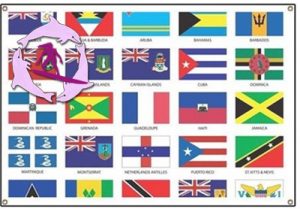 When you think of the Caribbean thoughts come to mind such as pirates, gold, rum, reggae, battleships, hurricanes and white sandy beaches. The Caribbean Islands are also home to consistent swells, offshore winds and reefs which has made it a popular destination for surfers. There is huge variety to the surfing in the Caribbean. Over 2,000 islands conspire to create something for every type of surfer no matter the style or level of skill.
The prime time for surfing in the Caribbean is from November to April, when cold-weather fronts moving along the eastern seaboard of the United States. However, during the hurricane season from June to November, when an errant tropical depression can also whip up the water; and some places are blessed with good waves year-round, like Barbados's Tropicana or the Bathsheba "Soup Bowl".
Some of the more popular surf breaks in the Caribbean are:
Puerto Rico: Kikita, Parking Lots, Puntas, La Ocho, Jobos, Rincon, Domes, Gas Chambers, Tre Palmas
Barbados: Bathsheba, Duppies, Maycocks, Surfer's Point, Soup bowl, Parlour, Freights Bay, Accra
Jamaica: Bull Bay, Lighthouse, Boston Bay, Copa, Zoo
Dominican Republic: Playa Preciosa, La Boya, Sosua, Bahoruco
Bahamas: Eleuthera, Rocky Bay, Indicas
The Caribbean Islands, land of the Hurricanes, has also produced a number of top surfers. This is our list of
Top Female Surfers from the Caribbean Islands..